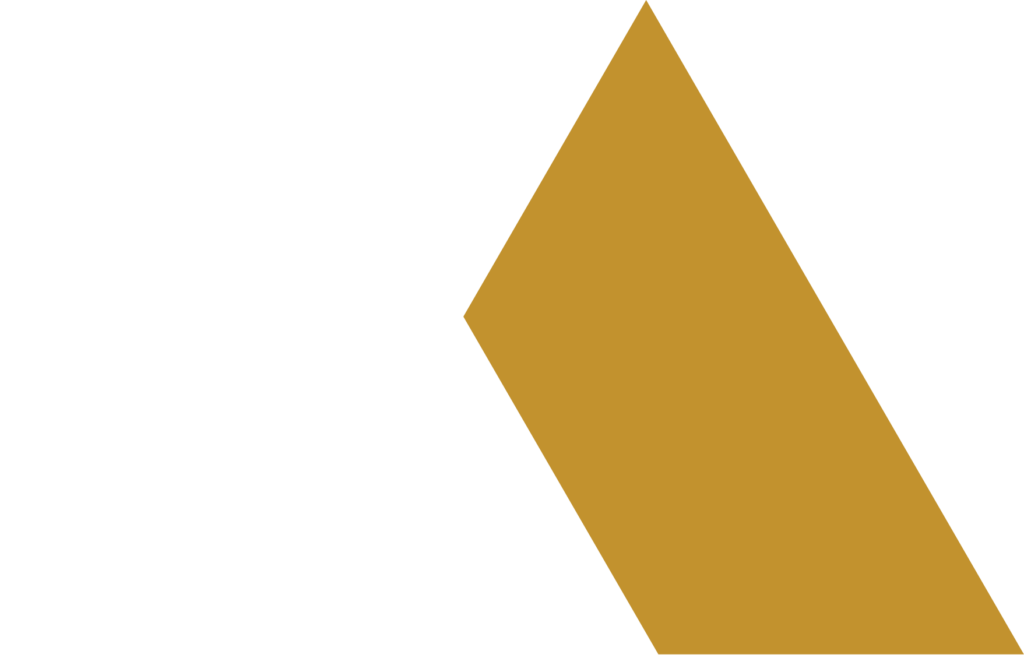 The Koonenberry Gold Project is considered prospective for large scale intrusive gold mineralisation and has geological similarities to the Stawell Zone of the Delmarian Orogen², located in western Victoria, which has recorded gold production that exceeds 163t. The existence of a substantial gold field overlying the exploration targets is considered to enhance this as an exploration target. Koonenberry Gold has identified sufficient geological evidence to indicate potential for orogenic and placer gold mineralisation supported by the following project highlights:
Historical artisanal production exceeding 1,870 kg of gold¹ sourced from many relatively small lode and alluvial gold sources and described in records kept by the NSW Department of Primary Industry.

Deformed turbidite sequences that correspond to those extensively exploited for gold in Victoria.

Extensive mapped auriferous quartz vein systems.

Extensive placer and palaeoplacer deposits, currently being exploited by prospectors and fossickers and reportedly yielding significant quantities of gold.

The presence of the west-northwest trending Koonenberry Fault, that apparently provided fluid pathways.

There has been no effective testing of the mineralisation to date.

Numerous geochemical soil anomalies in association with splay faults off the Koonenberry Fault
¹ Geological Survey of New South Wales, Bulletin 32(5), 2003
² Greenfield JE & Reed WJ 2006. Orogenic gold in the Tibooburra area north of Broken Hill- an extension of the Victorian goldfields? In: Korsch R.J. & Barnes R.G. compilers. Broken Hill Exploration Initiative: abstracts for the September 2006 conference. pp. 60–69. Geoscience Australia Record 2006/21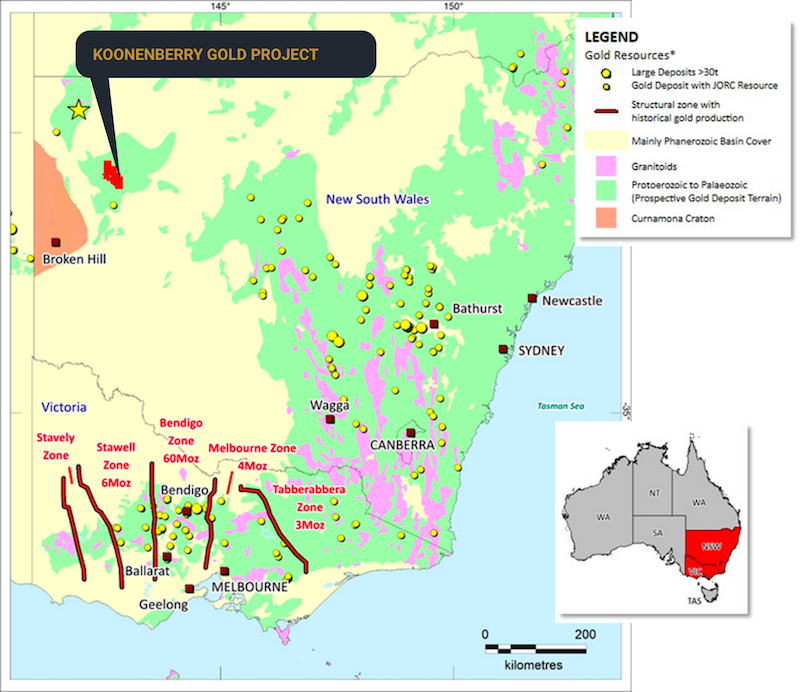 The Koonenberry Gold Project is located in north-western New South Wales, approximately 160km northeast of the major mining and cultural centre of Broken Hill and 40km west of the opal mining town of White Cliffs. Good access is available via main roads connecting Broken Hill, White Cliffs and Tibooburra.
The project covers an area of about 1,339 km2 comprising a total of 12 Exploration Licences all of which are in good standing. The licences are held beneficially by 100% owned subsidiary company Lasseter Gold Pty Ltd.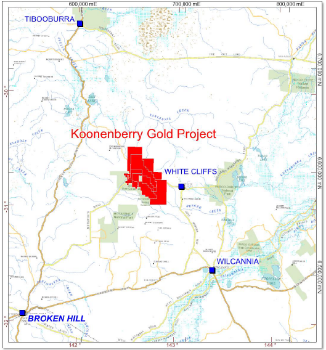 Geology and Mineralisation
The Koonenberry Belt is an orogenic belt with the potential to become a major new mineral province. The lithostratigraphy, the structural style, mineralisation timing and tectonic setting all point favourably to a comparison with the Western Victorian Goldfields and the likelihood of the Project area being a continuation of the Stawell Zone. The mineralisation styles range from lode style to alluvial and deep lead mines.
The Project area covers a series of Mid-Cambrian marine sediments of the Teltawongee and Ponto Groups, which were deposited in a volcanic arc environment prior to being deformed in the Late Cambrian Delamerian Orogeny. This orogeny is characterised by intense compressive deformation, resulting in tight to isoclinal upright folds and a vertical slaty cleavage.
Koonenberry Gold has spent over
$4m defining targets to date
Exploration is considered to be early stage, with new prospects being identified during reconnaissance mapping and soil sampling.
Lucky Sevens is the most advanced prospect, with costeans and drilling over a very short strike length of the >2.5km structure.
The information is concentrated around earlier RAB drilling. There is outcropping mineralised reef and soil sampling has been effective in defining the mineralised trend of the vein system. Geophysical resistivity techniques have been partially successful in identifying the steep easterly dip of the structure, which continues to the northwest of the drilling area.
Other Priority Targets
Old Bunker Tank